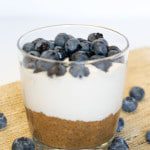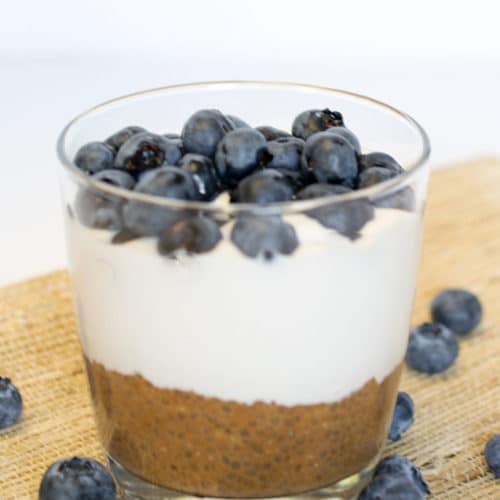 Print
Caramel Carob Chia Pudding with Coconut Cream
Raw, Vegan, Chia Pudding that doesn't suck!
Chia Pudding
Place all ingredients in a bowl and whisk until combined.

Cover and place in the fridge overnight.
Coconut Cream
Place a can of full fat coconut milk upside down in the fridge for minimum 8 hours.

Remove from fridge, open can right side up and pour out the coconut water.

Place coconut milk in a bowl with maple syrup and vanilla and mix with an electric mixer until coconut cream is light and fluffy.

Layer a parfait glass with pudding and coconut cream and garnish with your choice of berries!